Holy Cross College (HCC) is a secondary school and higher secondary college for girls, which is run by 'Roman Catholic Church', located at Tejgaon in Dhaka. It is one of the best girls school and colleges in Bangladesh. It is regulated by Board of Inermediate and Secondary Education, Dhaka.
HCC regards education as the means of transforming life.Here girls are equipped with knowlwdge,soft skill,discipline, and empathy towards other living being in the world. They always try to bring out the human kindness from the students. In HCC, education is a holistic approach to make the student as a good global citizen.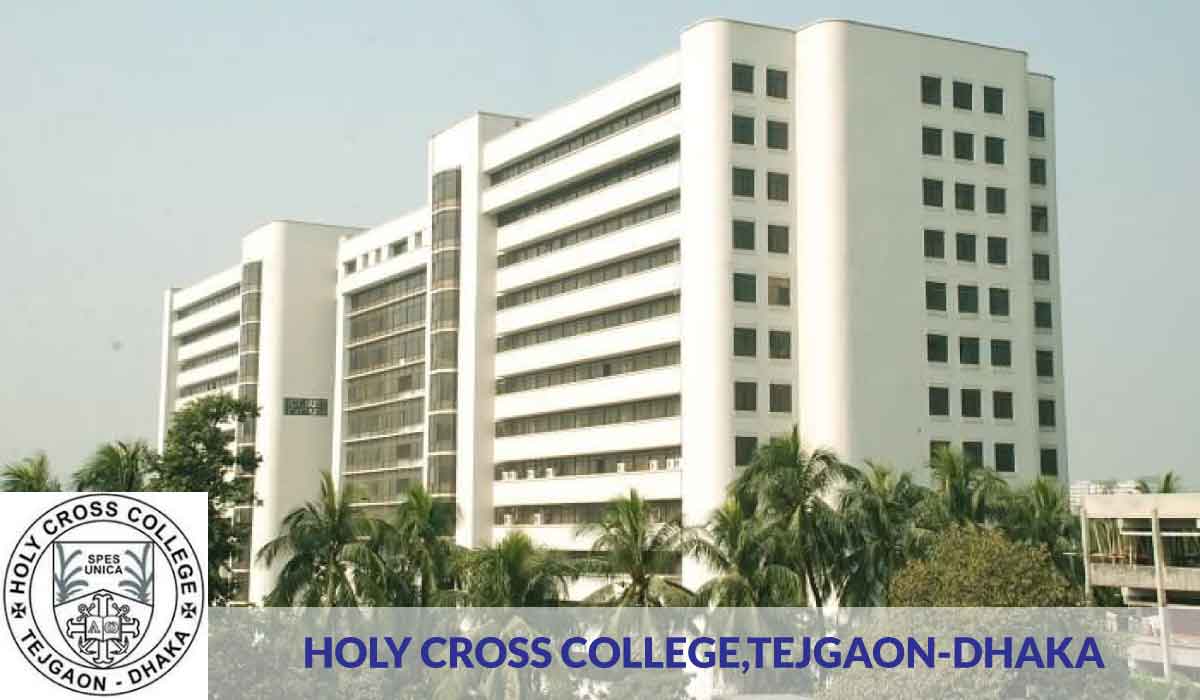 History of the establishment
After the partition of the Indian Subcontinent, in 1947, the Archbishop of Dhaka, Lawrence L. Garner, CSC, requested to establish a Girls' College by the Sisters of the Holy Cross. This task was asked of Augustine Marie, the first principal of Holy Cross College.
On 1 November 1950, Holy Cross College officially began its journey in Dhaka, the Capital of the then East Pakistan. Rose Bernard,who had just arrived that year,was also called upon to help Augustine Marie in this endeavour.
Augustine Marie was the first principal as well as the founder of the college.She is humbly remembered as a woman of great vision, humanity and passion. She wanted each student of Holy Cross College to become a mature and responsible woman,one who could contribute to society with her own knowledge, moral values, and achievements.
The college started with 5 students and now it has about 2500 students. At its opening, it began with the Humanities Group. Later on, the Science Group was added and very recently, in 2005, the Business Studies Group opened.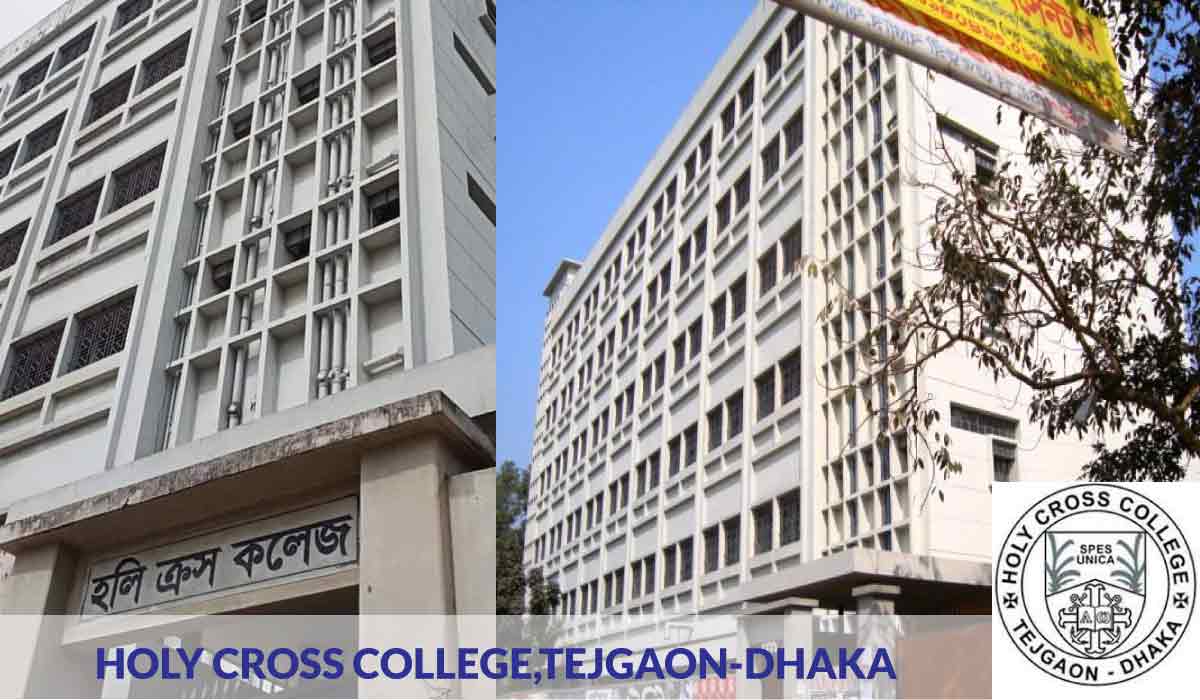 Speciality
• Holy Cross College is under the affiliation of Catholic Church (sisters of the Holy Cross)
• Although the college is run by the Roman Catholic Church, it is open to students of all religions.
• The college has its own 'college song' which encourages and helps the students to glorify.
• They also use a writing by Rabindranath Tagore as their prayer.
• It always stands on top ranking position in board exams of Bangladesh.
Holy Cross College at a glance
Type: Intermediate college
Motto: Spes Unica
Religious affiliation: Catholic Church(Sisters of the Holy Cross)
Established:1950
Founder: Augustine Marie CSC
School board: Board of Intermediate and Secondary Education, Dhaka
Principal: Shikha Laetitia Gomes
Teachers: 47
Grades: 11–12
Gender: Girls
Enrollment: 1200
Language: Bengali and English
Hours in school day: 4 hours 40 minutes
Campus: Urban
Campus size: 0.735 acres
Nickname: HCC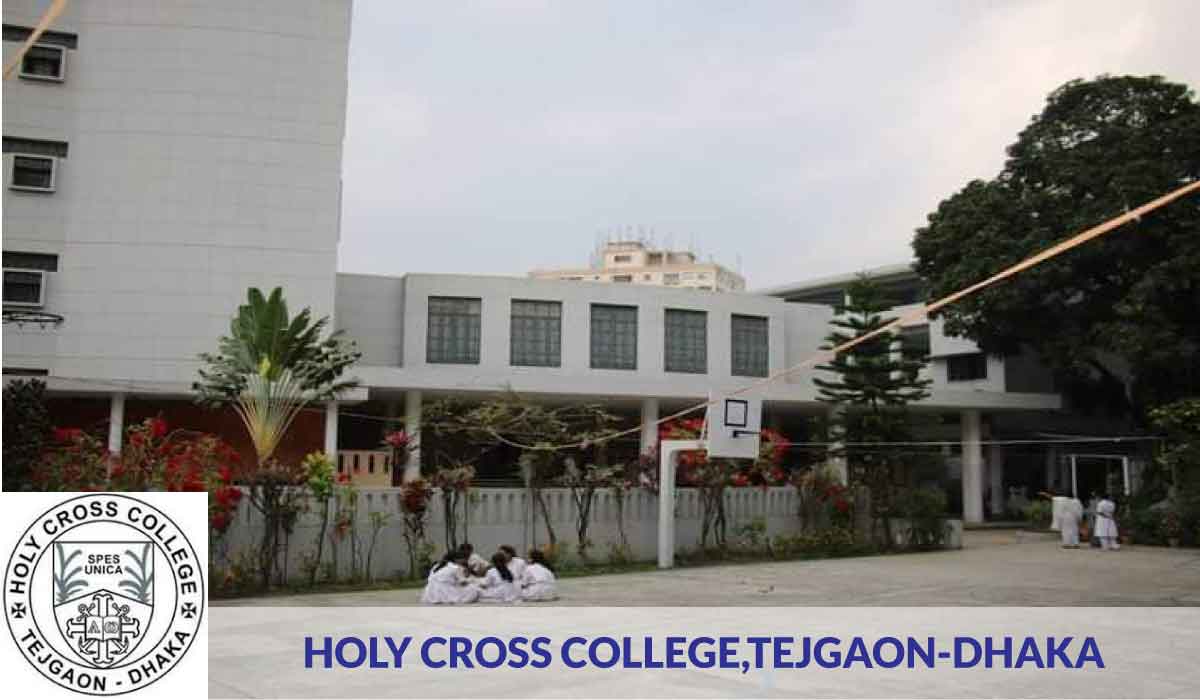 Group:
• Science
• Business-Studies
• Humanities
Buildings: A six-storied building
Facilities:
• A huge library
• Laboratories
• Computer lab
• An Auditorium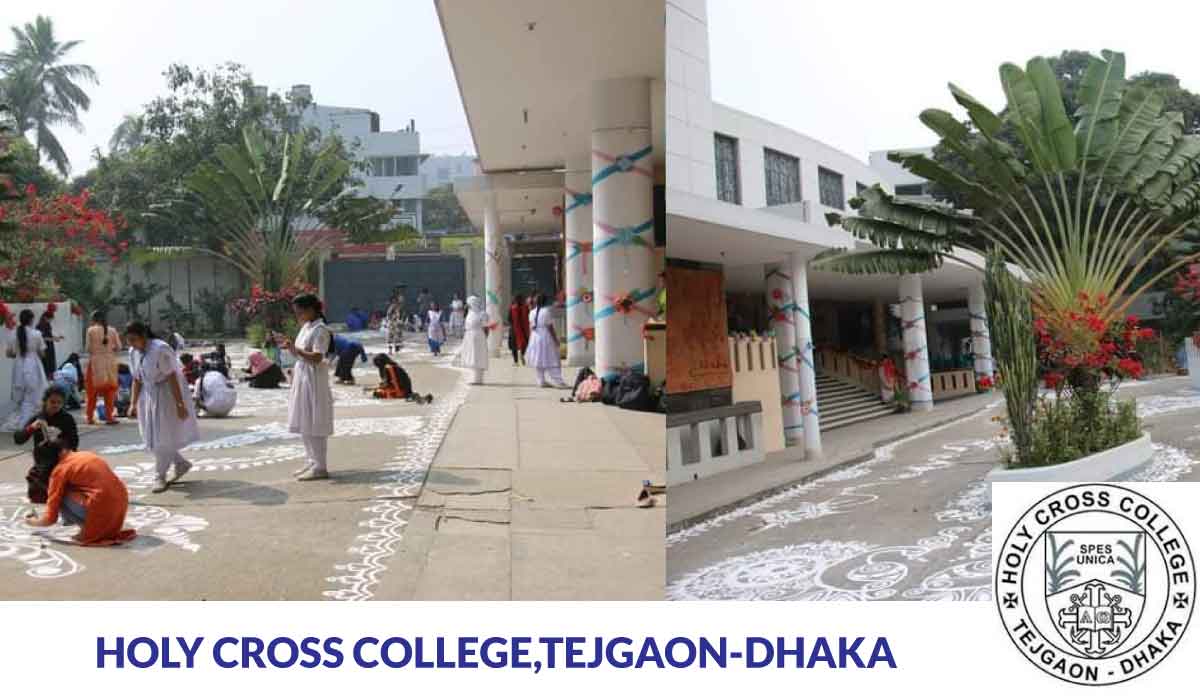 Publication:
• Annual magazine Scribe
• Science magazine 'Kendrika'
Website : http://www.hcc.edu.bd
List of Principals
During these 60 years there were five principals:
1. Augustine Marie.
2. Joseph Mary.
3. Mrs. Gerty Abbas.
4. Marian Teresa.
5. Shikha Laetitia Gomes (present principal)
There were three acting principals:
1. M. Rose Bernard.
2. Joseph Mary.
3. Joann Havelka.
Faculty
There is no honours course or degree programme in the college. As the college is a higher secondary school, it just offers two years of intermediate programme to the students.
Notable Alumni
• Shirin Sharmin Chaudhury, speaker of Bangladesh National Parliament.
• Dipu Moni, education minister of Bangladesh.
• Rubana Huq, President of BGMEA.
• Subarna Mostafa, Bangladeshi actress.
• Meerjady Sabrina Flora, Bangladeshi epidemiologist.
• Justice Salma Masud Chowdhury, justice of the Supreme Court of Bangladesh.
• Justice Naima Haider, justice of the Supreme Court of Bangladesh.
• Justice Farah Mahbub, justice of Supreme Court of Bangladesh.
• Nihad Kabir, lawyer, president of FBCCI.
• Sonia Bashir Kabir, Bangladeshi businessperson.
• Shomi Kaiser, Bangladeshi actress.
This prestigious college is considered as one of the best colleges in Bangladesh. This college is contributing a lot in women's empowerment, development and education of Bangladesh.