A leader usually guides a team, but how can we tell whether a leader is good or not? Well, this article will explain what qualities and characteristics of a good leader are the prime facts. It is said that a good leader should be a good listener, be friendly, and have the ability to give constructive feedback.
Here, our efforts take charge to enlighten the people's major characteristics of a good leader. In fact, we will go deep to make a better understanding of it. So, let's have a look at the upcoming phases of this article.


Who Is A Leader?

We define leaders as individuals who are able to take charge and make things happen. Usually, they are the people who think differently, act boldly, and go beyond the obvious to solve problems. You know what; leadership is an exigent skill for any organization. But, the particular role is ensuring the growth of the company.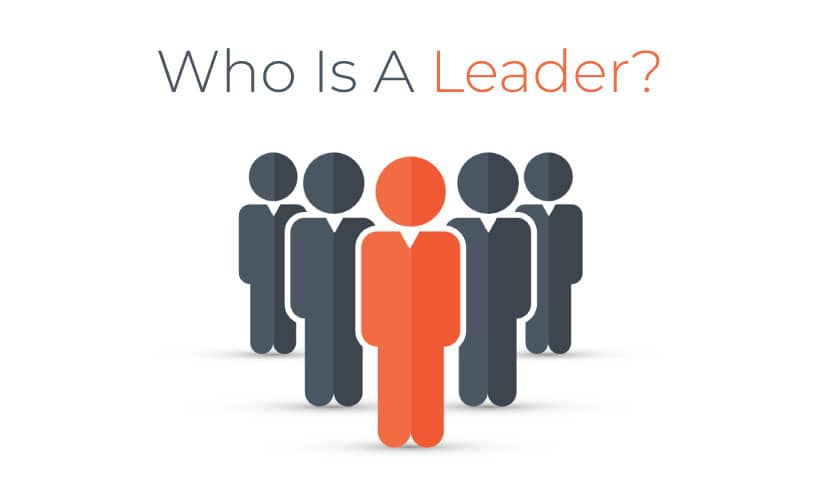 Moreover, Leaders bring the entire team on a single bench. They inspire people to work harder and faster and challenge them to improve their performance. Most significantly, they provide direction and motivation that enables people to thrive in new situations. A good leader empowers everyone around him to fulfill their goals.

Qualities and Characteristics of a Good Leader

Is absence of bad leadership qualities is good leadership? I think straight answer is not possible. The most noteworthy characteristic of a good leader is the ability to build a strong team. Actually, we have mentioned it in the earlier phase. A leader must have an inclusive attitude and also be able to foster creativity and innovation among their employees. But what exactly does this mean? What are these qualities in a leader?
This article explains what makes a good leader, the qualities of a good leader, what characteristics are important in leadership positions, and how you can become a great leader. In the following lines, we will elaborate on those qualities.

• Purpose:

A leader must contain a definite purpose. In fact, he or she cannot engage his team members in a task without having it. It is because; a leader empowers the team to comprehend the specific intention behind the goal of the organization. Besides, he makes them enabled in taking equal part.
You know what; the team must feel purposeful in order to keep them motivated. Thus, the personal purpose gets incorporated with the company's vision and mission. A purposeful leadership draws a big-picture of achievement.

• Motivation:

Leaders are great motivators, as they can make people do what they don't want to do. Actually, it is a skill that can hone through experience and knowledge of human nature. While this skill can help you get to the top, it's not easy to maintain your position as a leader.
Here, they must possess this trait to stay relevant in today's business world. You know what; a leader can motivate and inspire his team. Thus, the team can reach a great height. He will always find a way to bring out the best in people and help them develop as a whole.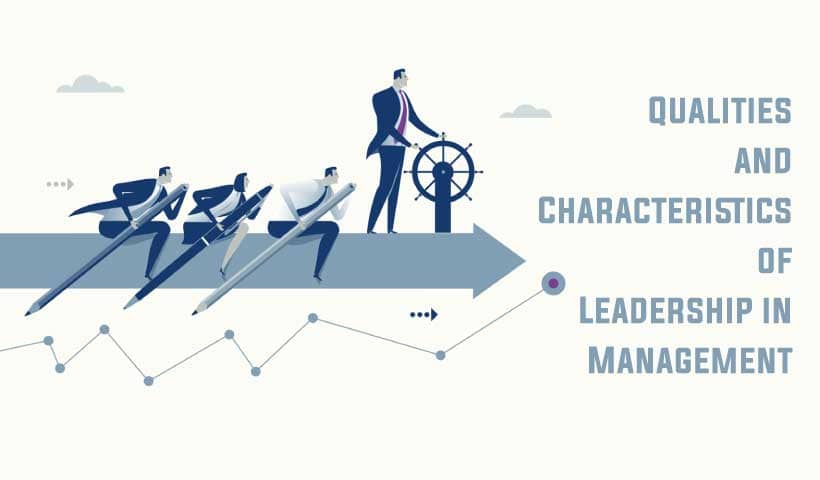 • Vision:

This train is a top trait among the qualities and characteristics of a good leader. Truly, a good leader does not just look at the world around him but also at himself. This quality of a leader is one that enables success. In this way, you can appear as the best version of yourself.
On the other hand, a study suggests that vision quality enhances the employees' willingness to change. Likewise, leaders with strong vision qualities inspire others to grow and work with them in order to achieve their goals.

• Empathy:

Research shows that empathy can be the key to a leader's success. But, what does it mean to have an empathetic boss? And how do you analyze someone's ability to empathize with others? Here we will deliver some insights on this topic.

Actually, empathetic Leaders develop the capacity to imagine themselves in the shoes of others. You know what; this ability sets them apart from other people. Besides, it allows them to look at a situation from a different perspective. In this way, they solve problems and achieve goals.

• Creativity:

Creativity is one of the most all-metal qualities that a leader should possess. In fact, it is not easy to lead an organization if the leader is not creative. A creative leader understands the needs of people and generates handy methods to solve problems. Besides, he induces others to bring out creativeness.

However, you can measure creativity by the degree to which people are free to invent. You know what; this freedom is essential for creativity to happen. Thus, a leader can set the future of the company.

• Integrity:

Every business leader must exhibit strong integrity in order to build trust and credibility with the team. Most importantly, a leader must contain this quality if he is leading an entrepreneurial venture. It inspires confidence in your employees and motivates them to act honestly and ethically.
Conversely, a leader's integrity is about doing the right thing and doing it with passion and honesty. In fact, leaders need to be fair, unbiased, and ethical to build an ethical workplace. Besides, integrity will assist a leader in setting him as an idol for his team members.


Qualities and Characteristics of Leadership in Management

What are the qualities and characteristics of leadership in management? You know what; leadership is not about being a good manager, but about being an inspirational leader. Actually, you may observe different types of leadership styles. These styles contain certain qualities and characteristics to enrich problem-solving approaches.

Besides, the qualities and characteristics of leadership in management are the most important thing for successful leaders to possess. Truly, leadership is a way of influencing people, organizations, or both. Now, let's dig out the topic to comprehend those qualities and characteristics.

• Delegation:

Delegation is a time-honored principle of leadership that has been used successfully for decades. However, some leaders have only just begun to understand the power of delegation and how it can benefit their organization. You know what; delegation is the best thing that can happen to your team.

Most importantly, it creates more freedom and makes everyone in the organization accountable for their actions. So, we can clearly state that sufficient delegation can lead to a successful business and profitability.


• Communication:

Well, it is the lifeblood of every organization. If the communication channels are clogged, you cannot operate efficiently. The same is true for your employees, who have to listen and understand. In this way, they can complete the task that their superiors asked them to do.
In addition, leaders have a vital role in communicating with their teams. It is the way how a leader builds trust and maintains credibility. Effective communication within an organization with customers and other stakeholders can markedly boost your business performance.

• Self-Awareness:

A key skill of leadership is cognizing and influencing the thoughts, feelings, and behaviors of others. How you do this depends on your leadership style. The traditional style of management involves a manager making decisions based on the skills and knowledge of the people he or she manages.
This model can be successful but can also lead to decision-making paralysis if it is not tailored to the identical needs of each employee. Self-awareness provides a better way for leaders to identify and use their own strengths and weaknesses.

• Learning Agility:

In a business environment, agility is the key. Here, it enables a leader to be able to adapt and learn quickly. That is why; it becomes the hallmark of leadership. However, it's not easy to be agile and adaptable. In this case, the leaders have to grow hunger within them.
Some experts hold Learning agility as one of the qualities and characteristics of a good leader. It is because; it challenges the norm and helps to build a high-performing culture. Besides, the leaders can apply it to many areas of an organization. But, one of the most obvious application areas is leadership development.

• Knowledge and Experience:

In the fast-paced world of business, knowledge and experience in management is a key skill. Usually, it enriches the capability of a person to stand out from the crowd. In addition, it provides a better understanding of the organization and helps the individual to solve problems effectively.
On the other hand, it usually amasses appreciation as the best part of leadership in management. Here, the primary aim of this part is to create an environment where everyone can grow and develop professionally. In this way, it creates the opportunity for people to utilize their skills and talents to the fullest.

• Decision-making Skill:

It is such a skill that every manager needs to be able to do. You know what; It is more than just making good decisions or being decisive. Decisions, if made correctly, can mean the difference between success and failure. For many, the concept of leadership is synonymous with the idea of decision-making.
In the past, most businesses used a strict chain of command to make decisions. But, with increasing complexity and growth, those chain-of-command systems have gone. Now, decision-making has replaced a strict chain of command. In this way, the operation of a business organization becomes more productive.

How Can You Become A Better Leader?

Every day, we face challenges and stressors. We often respond in a way that is thoughtless, reactive, or unproductive. Thus, these unproductive responses can sum up as negative leadership. But, there is another kind of leadership, one that leads with positive intent and leads the way to success.
You know what, a leader needs to be inspirational, take responsibility for the people they lead, and encourage innovation in their team. Actually, anyone can become a better leader. In this article, we illuminate will some ways how to become more mindful and strategic in your daily activities.

• Listen and Learn:

You may have been in a leadership role for a while now. Obviously, you definitely know how to get things done. But, you wonder if there is something more that you can do to improve your performance. You know what; the ability to listen well is essential for becoming a good leader.
Here, it means that your leadership style must contain the traits of patience, humility, and generosity. As an individual, you can ennoble your leadership skills by mastering the art of listening.


• Create Collective Goals For The Team:

As a leader, you need to create collective goals among your team members. It is because; the goal of a leader is not only about the profit but also about the happiness of his employees. If you have shared goals with your team members, it will be easy for them to accept any changes.
Besides, it will enrich their efficacy as well. You know what; a good leader encourages the whole team to achieve a common goal. Besides, he will encourage them to work together for the betterment of the organization.

• Always Look For Opportunities To Improve:

Leaders are role models. Usually, they influence the way of others work, their thought process, and goal settings perspective. By following the right path of leadership, you can make your team better and enhance your leadership skills. As a leader, you need to look at yourself and how you can improve.
You know what; there are always opportunities to enrich your leadership skills. Actually, your willingness is enough to grab those opportunities. In this way, you can be a great leader and bring success to the business.


Conclusion

In the end, we hope that you have acquired a better understanding of the qualities and characteristics of a good leader. Here, it emphasizes the ability to use these skills. A good leader should be able to make decisions with an open mind. Most importantly, they must nurture those qualities while leading a team to achieve a goal.
On the other hand, every organization needs leaders. But, the qualities of a good leader are highly dependent on the kind of industry or company. While leadership skills are useful in every field, certain attributes are more important in specific industries. Now, it is time for you to acquire and utilize those qualities accurately.