1.
Who is a Charered Secretary ?

A Chartered Secretary is qualified in company law, securities laws and capital market, banking, insurance, finance, investment, taxation, corporate governance, human resources, company secretarial practice , management and administration . They are trained to chart a course through regulation, legislation and best practice and to deliver effective operations.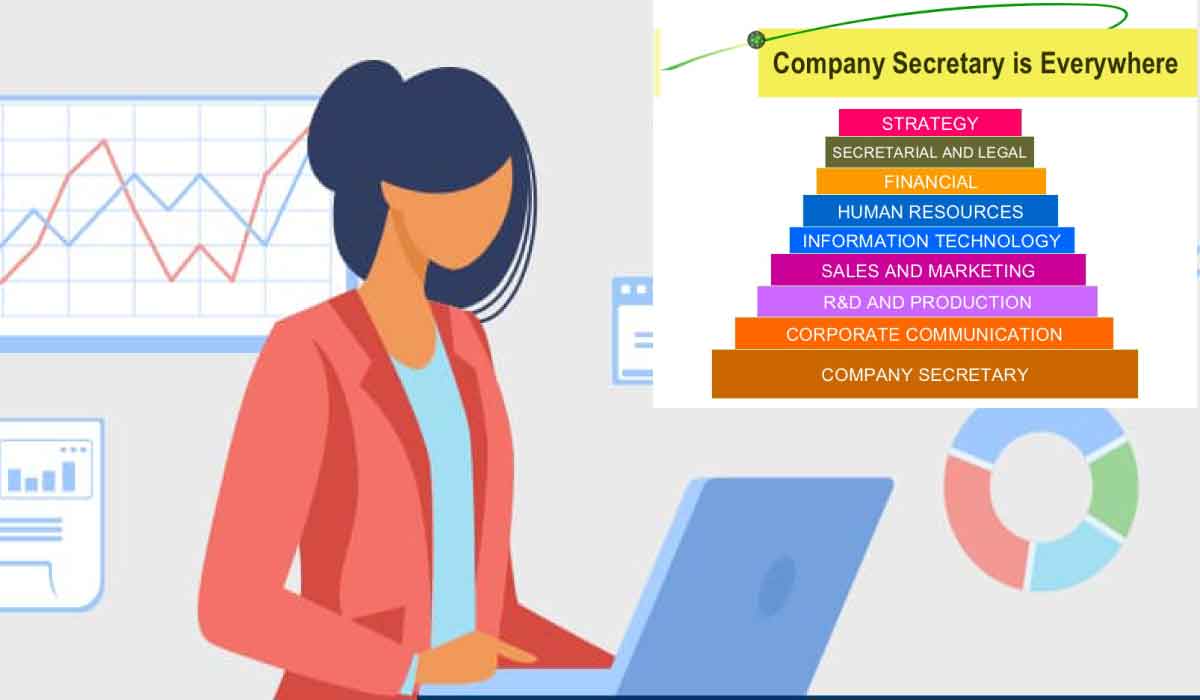 A Chartered Secretary is :
The person who has passed the examination arranged by the Institute of Chartered Secretary of Bangladesh (ICSB) and has successfully completed the training arranged by the said Institute;
An expert in Company, Corporate and Securities Laws
A vital link between the company and its:
- Board of Directors
- Owners (Members/Shareholders)
- Government and Regulatory Authorities
A custodian and conscience seeker of the company
A compliance officer of the company
Corporate Planner and Strategic Manager
Basically a Chartered Secretary/Company Secretary is the overseer of all corporate affairs, statutory and administrative. Company Secretary is the bridge between policy and implementation. Company Secretary is responsible to comply with all the regulatory procedures and custodian of the interest of the Company and he is responsible for maintaining strict secrecy of the affair of the Board as also any or every other matters of the Company.
2.
Legal Frame work of Charered Secretary

The Institute of Chartered Secretary of Bangladesh (ICSB) is constituted under an Act of Parliament i.e. Chartered Secretaries Act, 2010 . ICSB is the only recognized professioanl body to develop, promote and regulate the profession of Chartered Secretary/Company Secretary in Bangladesdh.

The Institute of Chartered Secretaries and Managers of Bangladesh (ICSMB), a national professional institute, was established in July 1997 under the licence from the Ministry of Commerce and was constitued under section 28 of the Companies Act,1994. Subsequently , on the June 07,2010 the parliament unanimously passed the Chartered Secretaries Bill 2010. On June 16, 2010 The Institute of Chartered Secretaries of Bangladesh (ICSB) was converted into a statutory body under the said act. The Institute is intrumental in promoting good corporate governance norms and paractices as well suggesting conducive environment and acceptibility of governance policy on trade, commerce & industry. The Institute is an autononous body under the administrative control of the Ministry of Commerce , Governance of the Peoples Republic of Bangladesh .

The Affairs of the ICSB are managed by a Council consisting of thirteen (13) elected members and five (5) nominated high officials of the Governmrnt. The President is the constitutional head of the institute while the Secretary is the Chief Executive
3. Career Field after qualifying of Chartered Secretary :
- Legal, Secretarial and Corporate Governance
- Corporate Restructuring
- Foreign Collaborations and Joint Ventures
- Arbitration and Conciliation
- Financial Management
- Project Planning
- Capital Market and Investor Relations
- Due Diligence
- Corporate Advisory Services
4.1. Admission Time:
Admission Test is held on twice a year
*in July (Application received in May/June)
*in January (Application received in November /December)
4 .2. Whose are eligible for admiddion :
Minimum gradute with minimum three second class/division/CGPA 2.5 .
5. Duties and Responsibilities of the Chartered Secretary/Company Secretary: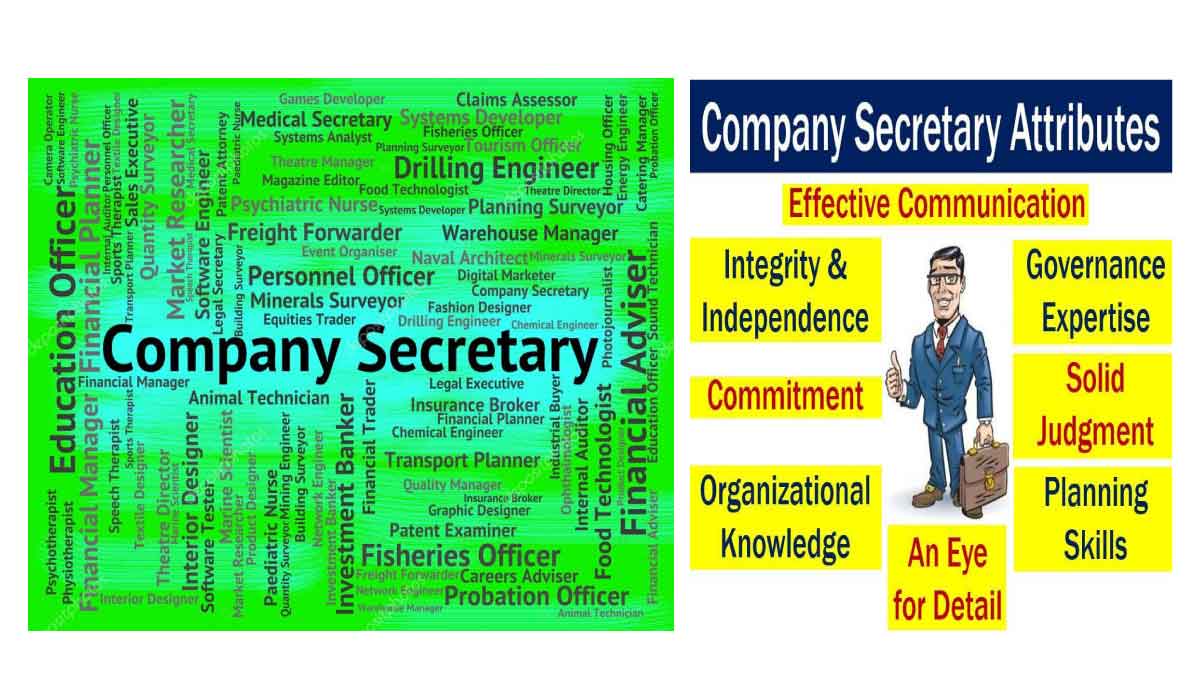 The Chartered Secretary/Company Secretary (CS) of a Company is directly controlled by the Board of Directors as well as the Managing Director of the Company. CS performs and entrusted with the following duties and responsibilities:
IN REGARD TO - Company Affairs
a. Dealing with Members, Shareholders and meet their queries.
b. Convene the Board and Shareholders meeting in time.
c. Watch that the notices are dispatched properly and timely.
d. Make sure that the quorum is present before business of the Board or Shareholders is transacted at the meeting.
e. Prepare minutes of the meeting timely and correctly obtaining signature of the Chairman of the meeting and circulating the same among the Members of the Board and therefore maintain minutes book.
f. Make arrangement for inspection of minutes and provide copies thereof if so requested by the members.
g. Taking all necessary measures including preparation of Annual Report to conduct the General Meeting in time according to the Companies Act, Rules and Regulation of Securities and Exchange Commission (SEC) and Stock Exchanges.
h. Preparing Annual Report for the shareholders
i. File all Returns like List of members and Summary of Share Capital (Schedule-X), Particulars of Directors (Form-XII) in case of any change in the Board of Directors, Authenticated Balance Sheet and Profit and Loss Account, Consent to act as Director, Change of Address, Return of Allotment, Change in Capital, Special Resolution, etc as and when required.
j. Arrange for audit and preparation of financial report as per Companies Act., IAS and ISA.
k. Compliance of SEC, DSE, CSE and other govt. authorities requirement.
l. Submission of periodical report like Annual Report, Half-yearly Financial Report, Monthly various report in time according to the regulation of the SEC, DSE and CSE.
m. Duty to see various deeds, contracts and agreements whether these are properly framed, worded and terminologically in order before vetting and submission before the Board for approval.
n. CS is one of the signatory of such agreements, contracts and deeds and at least a knowledgeable witness.
o. Corporate Governance according to the SEC Notification.
p. Maintaining the statutory registers like:
i. Register of Members
ii. Register of Transfer of Shares
iii. Register of Directors
iv. Register of Mortgage and Charges
v. Register of Dividend
vi. Register of contract with Director
vii. Minutes Books
Share Department
i) Supervise maintenance of Computerized Share Management System (for non demated shares) and measures of transfer of public shares according to the regulation of SEC, DSE and CSE.
ii) Supervise maintenance of Share Management System under Central Depository System (CDS) (for demated shares) like Dematerialization , Rematerialization, Freeze and Freeze Release Request etc.
iii) Supervising in regard to issue of dividend warrant, bonus shares certificate and in case of demated shares crediting bonus shares to the respective BOID holder in time.
iv) Submission of report about completion dividend distribution as per SEC, DSE and CSE Rules and Regulation.
v) Submission of monthly shareholding report to SEC according to prescribed format.
MEETINGS OF THE COMPANY
1. Meeting of the Members (Owners) :
a. Statutory Meeting
b. Annual General Meeting
c. Extraordinary General Meeting
d. Class Meeting
2. Meeting of Board of Directors
3. Meeting of Committee of Directors
4. Meeting of Debenture holders
5. Other Meetings :
a. Meeting of the Shareholders and/or creditors etc. convened by the Court for amalgamation, compromise or arrangement.
b. Meeting of Creditors and contributors convened for winding up.
MAINTENANCE OF BOOKS AND REGISTERS
As required by the Companies Act 1994, the company has to maintain the following books and registers in its Head Office, which are subject to inspection as per the Companies Act and Articles of Company:
Register and Books of Secretarial Department:
1. Register of Members
2. Members Index Book
3. Register of Transfer of Shares
4. Register of Directors
5. Register of Mortgage and Charges
6. Register of Dividend
7. Register of contract with Director
8. Minutes Books
Accounting Books & Records
1. General Ledger
2. Nominal Ledger
3. Subsidiary Ledger
4. Audited Accounts
Company Secretary must have sound knowledge on the following relevant statutory and other publications such as :
1. The Companies Act. 1994
2. Securities and Exchange Ordinance and Rules
3. Securities and Exchange Commission Act.
4. Listing Regulation of the Stock Exchange(s)
5. Foreign Exchange Regulation Act 1947
6. Banking Companies Act 1991 (for Bankers)
7. Exchange Control Manual
8. Industrial Policy
9. Income Tax Ordinance 1984
10. Finance Act
11. Stamp Act 1899
12. Trade Marks Act 1940
Meaning of Acronym:
RJSC=Registrar of Joint Stock Companies
BSEC= Bangladesh Securities and Exchange Commission
DSE=Dhaka Stock Exchange, CSE=Chittagong Stock Exchange
For latest circular please visit CS Admission.
Written by:
S. M. Shariful Islam ACS (A-0489)
FAVP, Financial Adminidtration Division
Corporater Head Office
Shahjalal Islami Bank ltd.
Gulshan Avenue , Dhaka-1212.